January 19th, 2013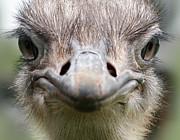 I want to explain the ordering process from this artist website hosted by FineAartAmerica and how the FineArtAmerica printing and fulfillment process works for open editions and cards and the like vs. the limited editions at CRibet.com online art gallery. All steps in the creative process including printing of the final print for limited editions is done by me, but for the open editions printing and fulfillment is handled by FineArtAmerica. For stretched canvas C Ribet artwork, art on acrylic or art on metal, only FineArtAmerica open editions are available. I can't print myself on acrylic or metal, but they can. Similarly, the note cards FineArtAmerica prints are superior quality than the cards I used to print myself, so you should buy greeting cards at this web gallery.

How the FineArtAmerica fulfillment and ordering works:

1. Browse images here at the website (this is http://c-ribet.artistwebsites.com) hosted through FineArtAmerica

2. Select an image you want as a print, card etc. and click on it to go to that image detail page
- on the right you will see options for art products (Canvas Print, Framed Print, Cards etc.)
- click on the price below the art product you would like to get to the next screen

3. Product Selection Screen
- the screen background color changes depending up on the art product (usually to white)
- pick the image size
- Follow the steps in the tabs on the right of the page
- e.g. for Framing 1. Size 2. Frame 3. Mat 4. Paper 5. Finish
- when done (you can preview frames and mats online) click the blue arrow 'ADD TO CART'

4. Shopping Cart (still http only, not yet https)
- here confirm the selections in your order then click the top right blue arror 'Check Out'

5. Login/Guest Page (still http only - no confidential information yet...)
- use the login feature if you are a FineArtAmerica member or checkout as Guest

NOTE: HTTPS SECURITY STARTS NOW

6. Payment and Purchase Page 1 (https security has started)
- Now that you are asked for personal and payment information you are at HTTPS security level
- you are also now (if you look at your URL) at the https//fineartamerica.com/ domain
- you are no longer at http://c-ribet.artistwebsites.com/

7. Confirmation of order and order Preview (https security continues)
- the next page remains at https://fineartamerica.com/ domain
- confirm that your order is correct and place the order

8. Thank you page
- you may now end up at a page at "http://artistwebsites.com" which is the top level domain for c-ribet.artistwebsites.com
- this is normal, but it may require you to reset your cookies before you can return to http://c-ribet.artistwebsites.com

You will receive order confirmation, shipment details, package tracking, customer support for returns (30 day money back guarantee) from FineArtAmerica.com - and they will be creating and shipping your purchase for you.

If you have any problems at all, please let me know using the contact form at this website.